Bridgestone Asia Pacific wins Platinum for CSR Leadership, Gold Award for Best Community Programme at the 12th Annual Global CSR Awards 2020
• Bridgestone Asia Pacific Clinched Two Awards at the 12th Annual Global CSR Awards 2020
• This is Bridgestone Asia Pacific's 3rd consecutive year being recognised at the Global CSR Awards
• The awards exemplifies Bridgestone's Global CSR commitment, Our Way to Serve
Singapore (September 24, 2020) — Bridgestone Asia Pacific Pte. Ltd. (Bridgestone Asia Pacific), a subsidiary of Bridgestone Corporation, a global leader in sustainable mobility and advanced solutions, today announced that the company has won two awards at the 12th Annual Global CSR Awards 2020.
Out of over 300 submissions by more than 120 companies, Bridgestone Asia Pacific clinched Platinum – the highest honour for CSR Leadership – for its various ongoing initiatives to raise awareness and support the research and prevention of cancer across China and Asia Pacific region. Bridgestone Vietnam, a group company of Bridgestone Asia Pacific, also won Gold Award for Best Community Programme for its "Bridgestone Squad – Complete Safety for Children in 2019" campaign which focuses on improving access to education, increasing employment opportunities as well as promoting traffic safety through education.
"Bridgestone is extremely honoured to have received these accolades, which is a huge recognition to our commitment towards contributing to society's advancement. We would like to recognise and congratulate our leaders in the markets for their excellent work and thank our teammates for their active participation in these CSR programmes. Through these initiatives, we hope to continue to promote healthier communities and access to education and safe mobility. This is aligned with our global CSR commitment 'Our Way to Serve', where we continually work towards a sustainable society and help ensure a healthy environment for current and future generations," said Paul Choo, Vice President of Human Resource and Corporate Social Responsibility.
This is the third consecutive year that Bridgestone Asia Pacific and its group companies are being recognised for its CSR initiatives at the Global CSR Awards organised by The Pinnacle Group International. The Global CSR Awards is one of Asia's most prominent CSR Awards that recognises innovative and outstanding CSR programmes that demonstrate the company's leadership and commitment towards being ethical and respectful towards individuals, communities and environment in the way they do business. The entries are considered by a panel of judges made up of internationally recognised professionals from various industries and disciplines that were selected to ensure a fair and objective review process.
Overview of our CSR programmes:
Raising cancer awareness and promoting research & prevention (Bridgestone Asia Pacific)
This programme is a concerted effort by various group companies from China & Asia Pacific Region such as Singapore, Malaysia, Australia, Taiwan and Korea
• In Singapore, Bridgestone partnered with Breast Cancer Foundation (BCF) and creative partner DDB Group Singapore to launch a nursery rhyme and illustrated storybook titled "Molly Monkey Sings and Saves", to illustrate the patterns of a breast self-check.
• Bridgestone Malaysia, together with The National Cancer Society Malaysia (NCSM), joined hands to support a youth-targeted program called 'Hands That Shield' that aims to educate teenagers on the associated health risks of smoking and to help them quit smoking.
• In support of the Leukaemia Foundation, Bridgestone Australia has been a principal partner of the "Light the Night" day – an evening lantern walk to show support to those impacted by blood cancer.
• Bridgestone Taiwan worked with HOPE Foundation of Cancer to organise Family Camps to show support for families of cancer patients and give them an opportunity to share their feelings and discuss the impact of cancer in a healthier way.
• Bridgestone Korea donated 12 million won to Korea Paediatric Cancer Foundation to support medical expenses and fund activities organised by the foundation.
As a region, Bridgestone Asia Pacific organised the Regional Step Challenge 2019 where over 20,000 Bridgestone employees from its group companies in China, Thailand, Taiwan, Malaysia, Indonesia, India, Korea and Vietnam participated and clocked over 15 billion steps to unlock donations of around USD 113,000 to partner beneficiaries such as UNICEF and National Cancer Foundations across the region.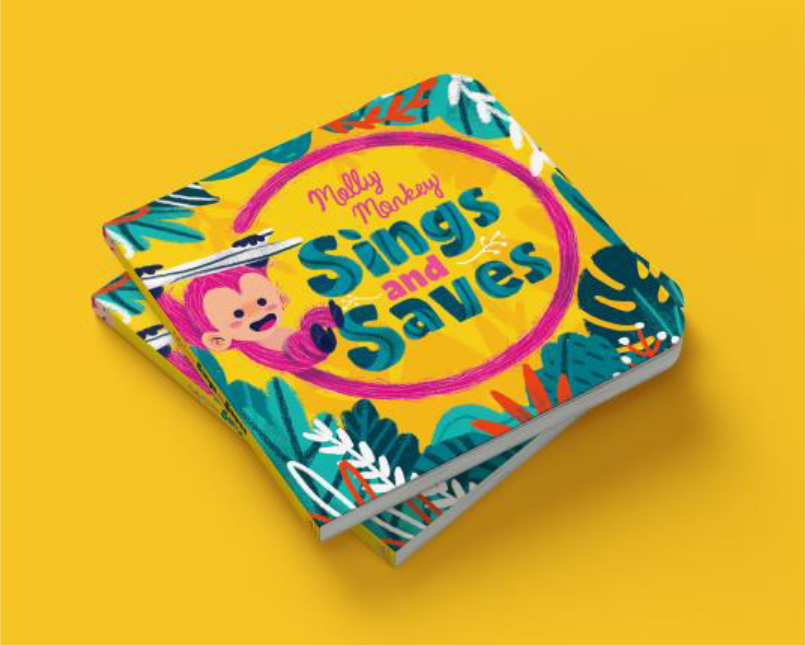 Bridgestone Asia Pacific partnered with Breast Cancer Foundation to create "Molly Monkey Sings and Saves"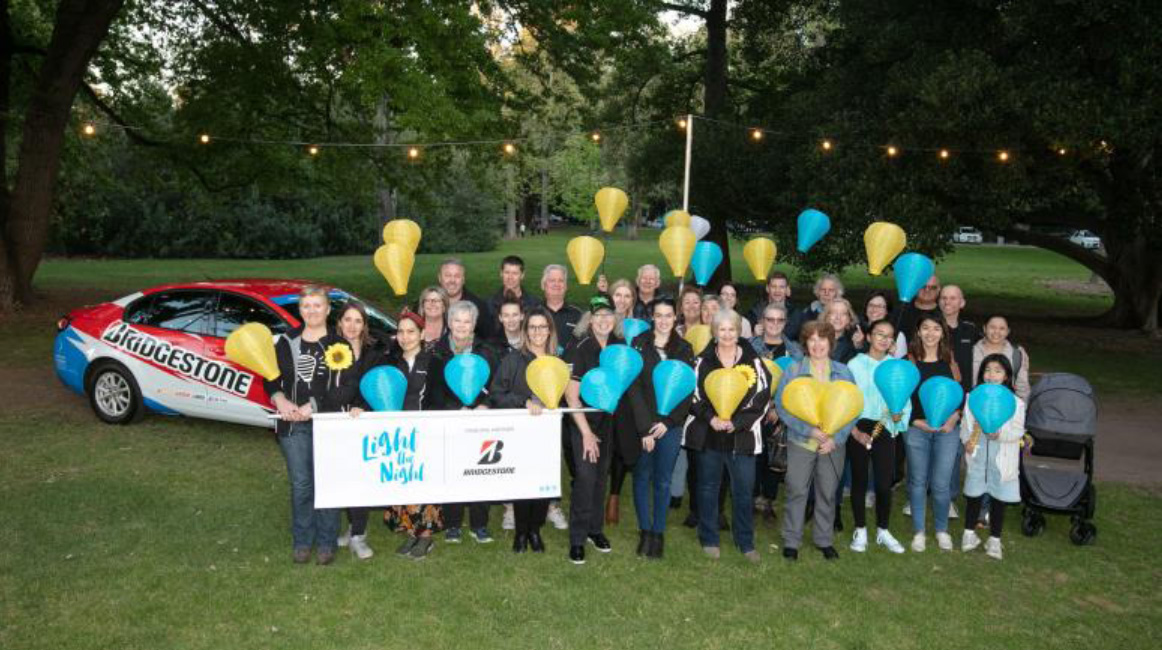 Light the Night festival supported by Bridgestone Australia
Bridgestone Squad – Complete Safety for Children in 2019 (Bridgestone Vietnam)
Vietnam has one of the highest road traffic fatality rates in Southeast Asia due to the lack of proper road infrastructure and education on road and traffic safety. In the rural areas where there is a severe lack of infrastructures like bridges, members of the community resort to dangerous methods to cross rapid waterways. To tackle these issues, Bridgestone Vietnam launched "The Bridgestone Squad – Complete Safety for Children in 2019" campaign, made up of two programmes – the "Bridge to Knowledge" and "Complete Safety for Kids". With the "Bridge to Knowledge" initiative, Bridgestone Vietnam pledged to build 20 bridges in flood prone areas across Vietnam and maintain them over a period of 10 years. The first two bridges which were built in Dien Bien and Dak Lak benefitted a total of 3,900 members of the community and helped 335 children get to school safely. The traffic safety education programme "Complete Safety for Kids" also managed to reach out to more than 3000 primary school students in key cities through interactive activities since September 2019.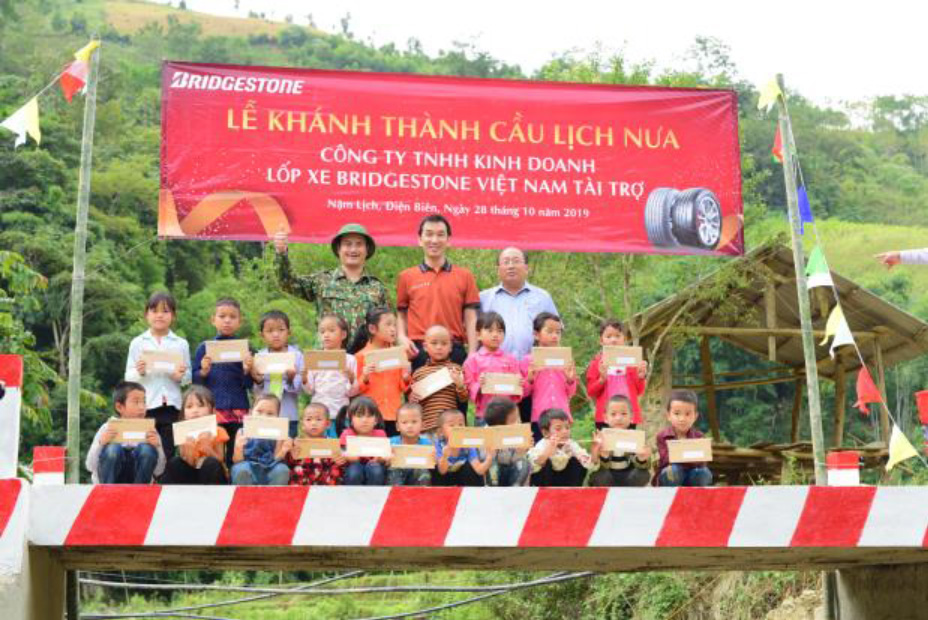 The official opening ceremony of Lich Nua Bridge in Dien Bien on 28th October 2019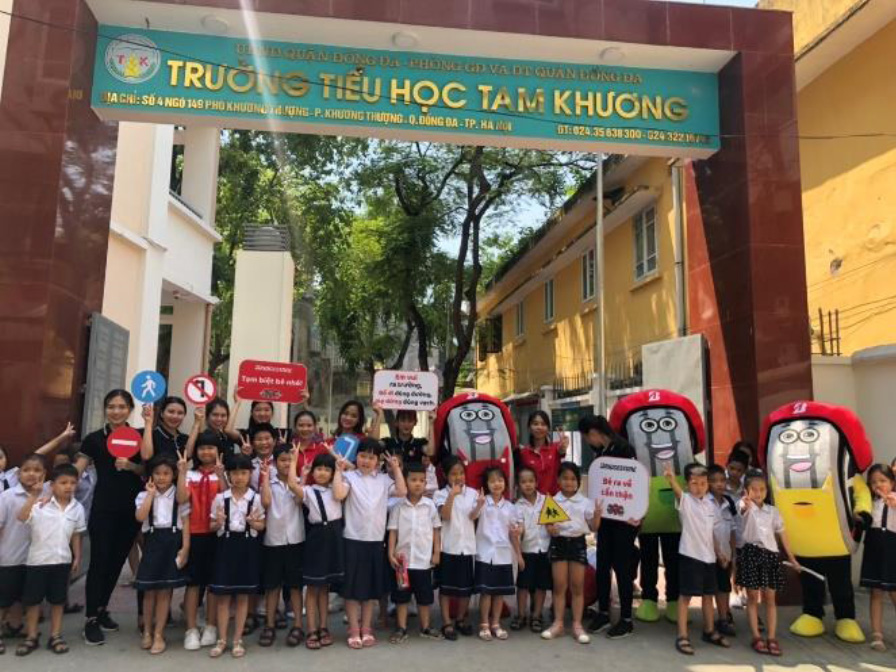 "Complete Safety for Kids" education programme for primary school students
---
About Bridgestone Corporation:
Bridgestone Corporation, headquartered in Tokyo, is a global leader providing sustainable mobility and advanced solutions. Bridgestone offers a diverse portfolio of original equipment and replacement tyres, tyre-centric solutions, mobility solutions, and other rubber-associated and diversified products that deliver social value and customer value. Its products are sold in over 150 nations and territories around the world.

In the Asia Pacific region, Bridgestone locates its regional headquarters in Singapore, overseeing the operations of tyre production and sales facilities, as well as supplying its products across more than 20 over countries in the region. Bridgestone Asia Pacific Pte. Ltd. plays a key role in facilitating this large and growing market as it contributes significantly to the entire Bridgestone Group.