Bridgestone World Solar Challenge 2023
The ultimate solar car event happening between 22 – 29 October 2023.
BRIDGESTONE E8 COMMITMENT TO OUR FUTURE
For the sake of the Earth,
which future generations of children have entrusted in our care.
Together with you.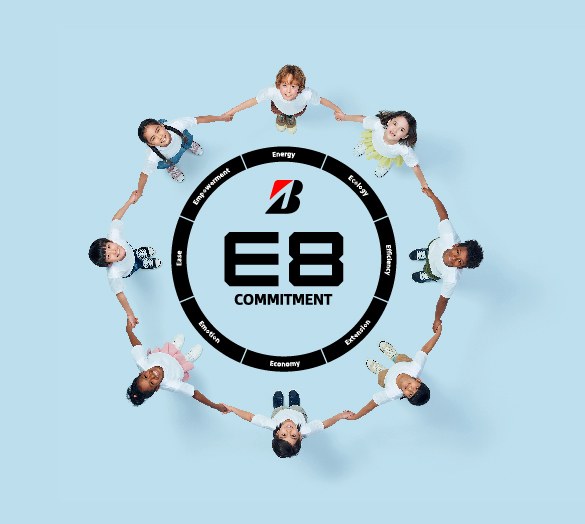 TYRE SAFETY FOR ALL DRIVERS
As with just about everything with your car, paying attention and being proactive about tyre safety, are the keys to a safe journey. We've got some tips to help you stay safe on the road.
Bridgestone is proud to be a Worldwide Olympic Partner
As a Worldwide Olympic Partner and the Official Tire of the Olympic Games, the company is proud to provide its leading products, services and expertise in support of the Olympic Movement and the world's greatest athletes. Bridgestone believes in the power of sport to excite, unite and inspire people from all backgrounds and across all borders. Through our support of the Olympic Movement and its athletes, Bridgestone is committed to empowering people everywhere to persevere in pursuit of their dreams.