Bridgestone Launches Potenza S007A – The Anatomy of Performance
The New Flagship High-Performance Tyre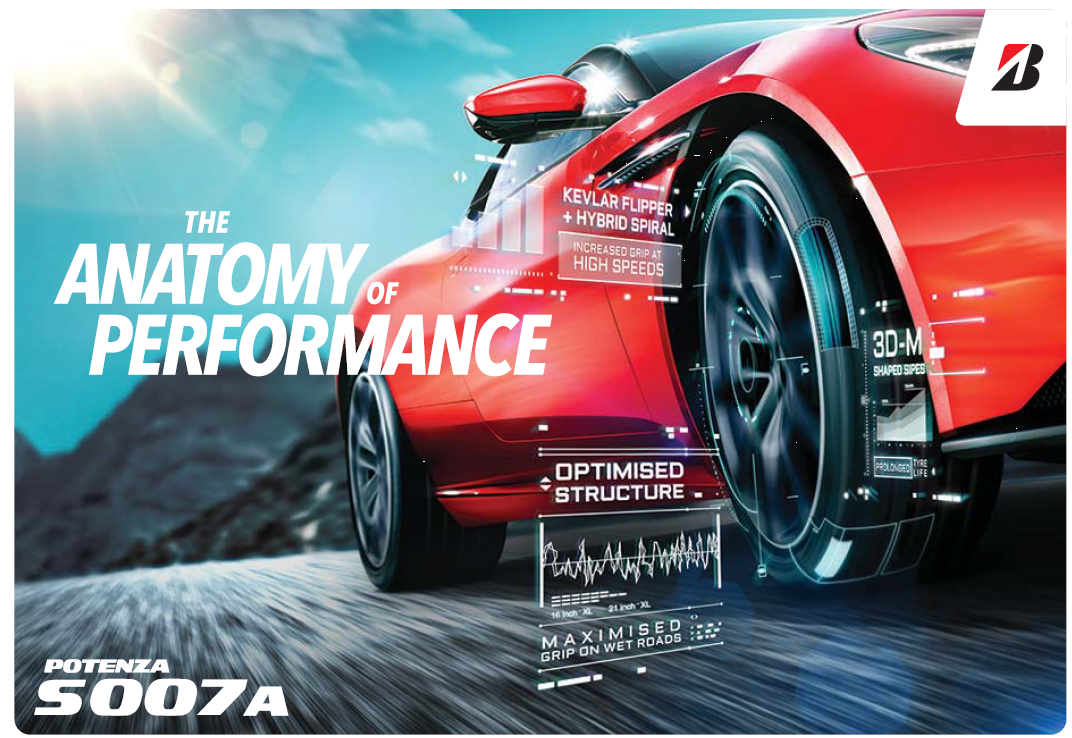 Potenza S007A offers an exceptional high-performance driving experience for today's driving enthusiast – drivers of sports cars, coupe, and sedans drivers. The new flagship tyre succeeds Bridgestone's popular S001 tyre and incorporates the following key features.

• Kevlar Flipper + Hybrid Spiral – A high stiffness material is inserted into the tyre to reinforce the tyre's interior and prevent excessive movements. This increases tyre sensitivity and grip, especially at high speeds.
• Optimized Structure – The combination of a Multi Round Block and Optimised Crown Shape ensures higher contact pressure for better grip during braking on wet roads, as well as uniform contact pressure to prolong tyre life.
• 3D-M Shaped Sipes – Each sipe is shaped into a 3-dimentional letter "M", which reinforces block stiffness and prevents unnecessary block movements when the tyre is in motion. This prolongs tyre life and provides additional control on the road.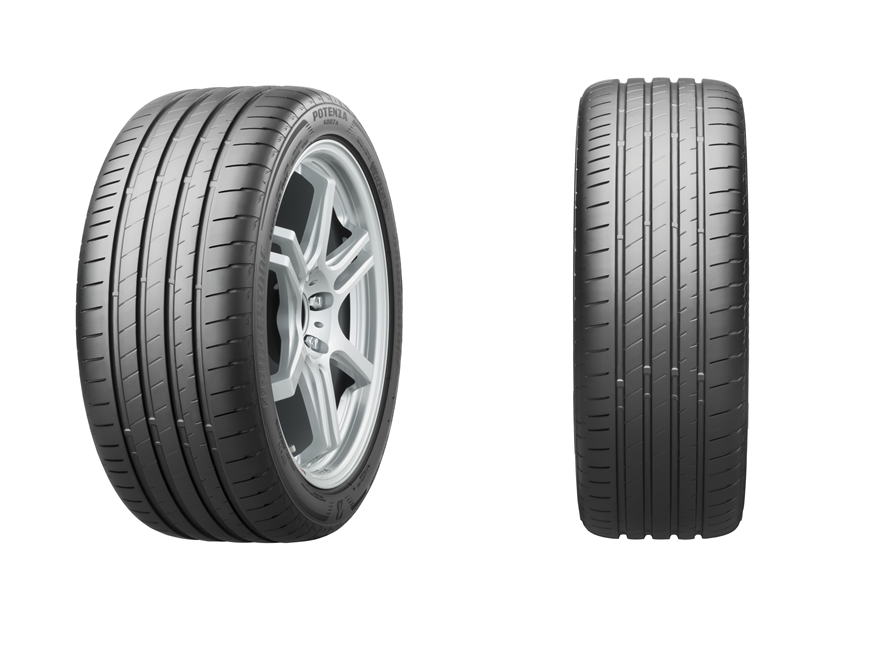 The launch of Bridgestone's Potenza S007A comes at an opportune time, as Asia's middle and upper classes continue to increase, spurring strong growth in luxury and performance vehicle sales. In this context, the demand of tyres for vehicles in those categories is likely to continue to increase.

"Bridgestone is committed to continuous investment in our technology, to produce innovations that enable safer, smoother and more seamless mobility, to support how individuals and communities move, live, work and play," said Mr. Mitsunobu Tokuya, General Manager of Bridgestone Asia Pacific Sales Marketing Division. "We're very excited to bring our latest Potenza tyre to the Asia Pacific region and believe that it will fulfill premium sports cars owners' high expectations on the ride performance of their vehicle."

Bridgestone Potenza S007A will be launched in selected markets across the Asia Pacific Region in second half of 2018.

Sizes Available
Potenza S007A is available in 105 different sizes ranging between 16~21 inch. Size availability may differ by market.

For more information about Potenza, please visit your local Bridgestone website or dealer.

---

About Bridgestone:
Bridgestone Corporation, headquartered in Tokyo, is the world's leading tyre and rubber company. In addition to tyres for use in a wide variety of applications, it also manufactures a broad range of diversified products, which include industrial rubber and chemical products and sporting goods. Its products are sold in over 150 nations and territories around the world.

In the Asia Pacific region, Bridgestone locates its regional headquarters in Singapore, overseeing the operations of tyre production and sales facilities, as well as supplying its products across more than 25 over countries in the region. Bridgestone Asia Pacific plays a key role in facilitating this large and growing market as it contributes significantly to the entire Bridgestone Group.