Bridgestone Joins Industrial Transformation Research Program in Australia
Joint Research Project will focus on advancing sustainable mobility solutions in Australia


Tokyo (May 23, 2018)-- Bridgestone Corporation today announced that it has joined the Industrial Transformation Research Program, which is supported by the Australian Research Council (ARC), related to the development of advanced technologies in rail infrastructure in Australia. Bridgestone will commence a joint research project with Australia's University of Wollongong (UOW) to develop sustainable rail infrastructure technologies.

As part of its global corporate social responsibility (CSR) commitment, "Our Way to Serve," Bridgestone is working to accelerate sustainable mobility innovations through advanced technologies and solutions around the world, as well as to help ensure a healthy environment for current and future generations. "Our Way to Serve" organizes Bridgestone's CSR efforts under three Priority Areas: Mobility; People; and Environment and reflects the company's longstanding philosophy of Serving Society with Superior Quality, and is a recognition that the best companies not only perform for their stakeholders, but also contribute to a better world.

This program is headquartered at the UOW and was launched on May 23rd in 2018, with the support of the ARC, and in coordination with 8 universities, including the UOW, and 11 organizations. The program seeks to promote industry-academia collaboration and train researchers to further the development of advanced technologies in rail infrastructure in Australia. The joint research project will focus on advancing research such as the application of used tires for various rail track components, including ballast and subgrade for improving durability of ballasted rail tracks.;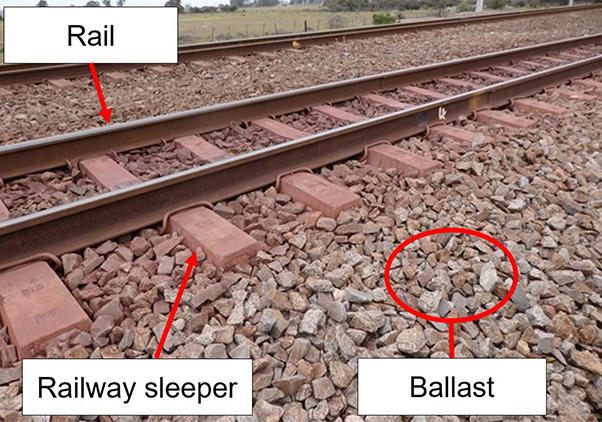 Image of ballasted rail track
---

About Bridgestone Corporation:
Bridgestone Corporation, headquartered in Tokyo, is the world's largest tire and rubber company. In addition to tires for use in a wide variety of applications, it also manufactures a broad range of diversified products, which include industrial rubber and chemical products and sporting goods. Its products are sold in over 150 nations and territories around the world.

In Australia, the Bridgestone Group conducts sales of tires for passenger cars, trucks and buses, and provides related services through Australian subsidiary "Bridgestone Australia Ltd." and provides mining solutions to customers through "Bridgestone Mining Solutions Australia Pty. Ltd.", another Australian subsidiary.