Bridgestone Selected as One of Clarivate Analytics' 2016 Top 100 Global Innovators
Tokyo (March 3, 2017) - Bridgestone Corporation today announced that it was selected as one of the 2016 Top 100 Global Innovators by Clarivate Analytics. The Company was also included in the 2015 selection, making this its second inclusion.

Formerly the Intellectual Property and Science business of Thomson Reuters, Clarivate Analytics presents this award to the top 100 innovating companies and institutions that lead global business by protecting ideas for innovative inventions through intellectual property rights and successfully commercializing these ideas. Criteria evaluated when making selections include volume, success, globalization, and influence, which are judged based on Clarivate Analytics' patent data.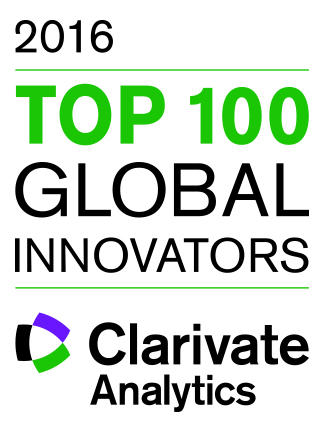 On March 2, 2017, Bridgestone was presented with a trophy by Hirofumi Hino, Representative for Japan, Clarivate Analytics.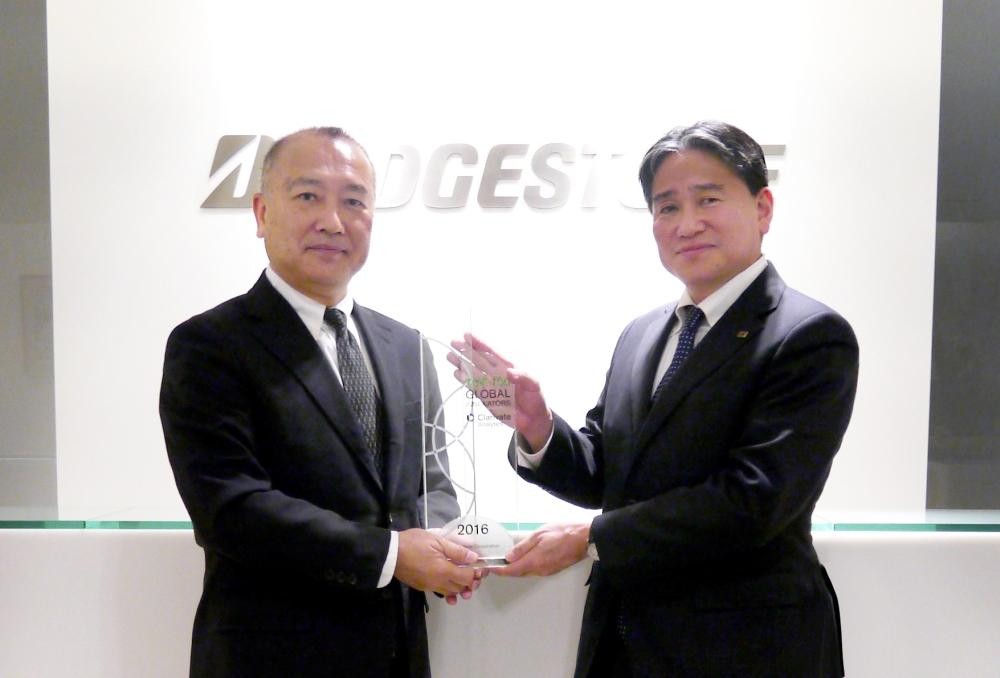 Trophy presentation ceremony
Hirofumi Hino, Representative for Japan, Clarivate Analytics (left)
Mitsuru Araki, Director, Intellectual Property Division (right)


The Bridgestone Group positions intellectual property as an important management resource for attaining ultimate goal, being a truly global company and "Dan-Totsu" in all aspects of our business. Going forward, the Group will continue to advance intellectual property activities with the aim of contributing to the maximization of corporate value.
About Bridgestone Corporation:
Bridgestone Corporation (BSJ), headquartered in Tokyo, is the world's largest tire and rubber company. In addition to tires for use in a wide variety of applications, it also manufactures a broad range of diversified products, which include industrial rubber and chemical products and sporting goods. Its products are sold in over 150 nations and territories around the world.