Bridgestone Returns as Naming Rights Sponsor of the 2017 Bridgestone World Solar Challenge
Bridgestone solar world challenge
Tokyo (January 30, 2017)-Bridgestone Corporation (Bridgestone) announced today that the company will serve as the Naming Rights Sponsor of the 2017 Bridgestone World Solar Challenge (BWSC), which will be held in Australia from October 8-15. Aiming to advance environmental technologies for automotive society, Bridgestone has made commitments to new forms of motor sports.
The BWSC provides a perfect venue to promote research and development ventures geared toward the creation of a sustainable mobility. Through the BWSC, Bridgestone, who first sponsored the event in 2013, aims to advance the development of environmentally sustainable technologies, such as its innovative ECOPIA tires with ologic. Additionally, by supporting BWSC teams from around the world, Bridgestone seeks to inspire young engineers who will be instrumental in the future advancement of these technologies.

The BWSC is one of the world's most well-known solar car events with a history dating back to 1987, making this year's event its 30th anniversary. The race covers a 3,000 kilometer(1864.114 miles) route spanning from Darwin on Australia's northern coast to Adelaide located on Australia's southern edge. Contestants race over a five-day period, competing in one of three race classes, each with different requirements. A total of 46 teams from 25 countries, consisting of mostly university students, took part in the 2015 race.

Overview of BWSC:
1. Official name : 2017 Bridgestone World Solar Challenge
2. Date : October 8-15, 2017
3. Host Country : Australia (Start: Darwin; Goal: Adelaide)
4. Host : South Australian Tourism Commission
5. Race Classes :

Challenger Class
A race to be first in vehicles designed for speed; vehicles require four wheels and one driver.


·Cruiser Class
A race testing vehicles' energy efficiency and practicality; vehicles must have four wheels and be able to be ridden by one driver and more than one passenger.

·Adventure Class
A race open to vehicles that do not meet the requirements to compete in the Challenger Class or Cruiser Class, such as cars based on the regulations of prior competitions.

6. Event Logo : The official event logo has been refined for the 2017 competition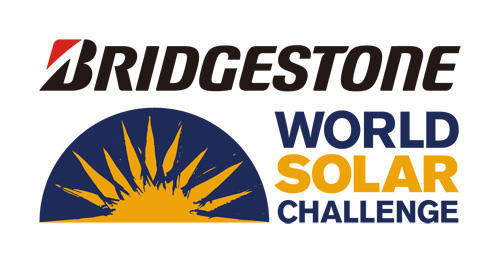 BWSC Special Website

Bridgestone has established a special website for BWSC to engage and educate the public about this event. Bridgestone will offer a variety of content through this website, including team challenge stories, videos and photographs.

URL: http://bwsc.bridgestone/

---
About Bridgestone Corporation:
Bridgestone Corporation (BSJ), headquartered in Tokyo, is the world's largest tire and rubber company. In addition to tires for use in a wide variety of applications, it also manufactures a broad range of diversified products, which include industrial rubber and chemical products and sporting goods. Its products are sold in over 150 nations and territories around the world.